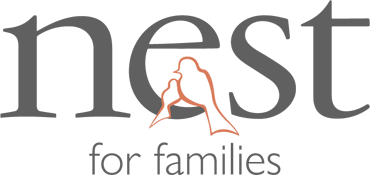 Parent support in the first 1,000 days!
Mission:
Nest For Families believes every parent deserves to have compassionate, equitable and evidence based support close at hand when they embark on the critical first years of their parenting journey.
Purpose:
In the critical first 1000 days of life, Nest connects parents with familiar and accessible support from peers and experts to promote bonding, breastfeeding, physical and emotional well-being, and strong connections to community, culture, and place. At Nest, we aspire to combine cutting edge technology with timeless principles of connecting and nurturing new parents to assure that children and their families thrive. With skilled and familiar guidance just a text message away, babies and parents thrive in meeting their breastfeeding goals, increasing secure attachment, and connecting easily with resources in their local communities.